"I am a witness that God always finishes what He starts. Just remember to release to receive His best. Amen!"
A Message for the Masses…Maximizing Present Opportunities for Future Change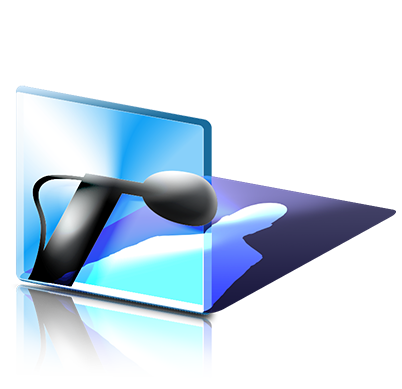 Sharing from the lessons learned in applying God's sovereign guidance though his word in marriage, parenting, mentoring, and as a successful entrepreneur.
Speaker
Jonathan W. Allen Sr. has a wealth of experience gained as a successful business owner, community leader, minister and family man. The common thread throughout this knowledge is his ability to leverage it and impart some knowledge to others through workshops, keynote addresses, sermons, and seminars.
There are a variety of topics Mr. Allen can deliver to your business, organization, or ministry, but principally he focuses on entrepreneurship, effective leadership and success principles.
Some of his recent workshops include:
Bible, Budget, and Boundaries
Keeping Marriage Relevant
Everyone Needs a Holy Hustle
The John Maxwell Team
In addition to his wealth of ministry and practical expertise, Jonathan W. Allen, Sr. is a certified John C. Maxwell Coach, Teacher, Trainer and Speaker. He is therefore able to present the following curriculum and programs:
Becoming a Person of Influence
Everyone Communicates, Few Connect
How to be a REAL Success
Leadership Gold
Put Your Dreams to the Test
15 Invaluable Laws of Growth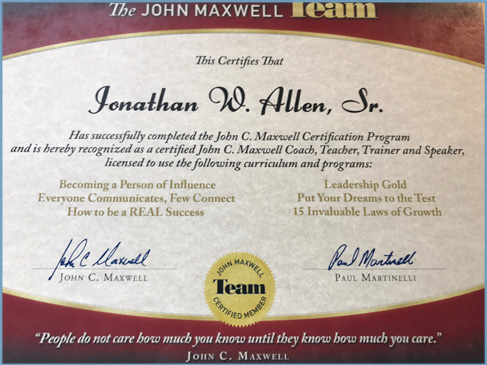 For more information on topics or to discuss your upcoming event, contact the Marketing/Events Manager at [email protected].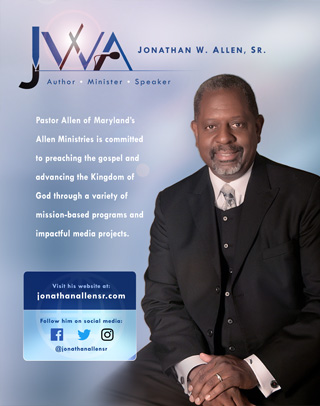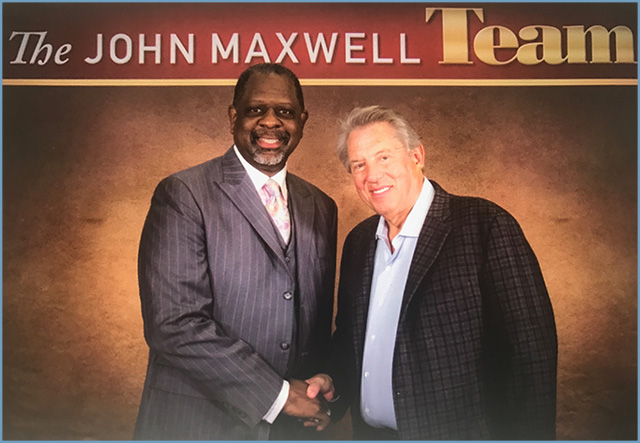 Jonathan Allen and John Maxwell
(click photo to enlarge)